Charitable Checking
At The First Bank of Greenwich we believe in supporting our local community and non-profit Organizations. If the Organization you support is part of our Program your Checking Account balances, along with other supporter's, will be used to calculate quarterly bank donations to the Organization.
---
Giving starts at the First Bank of Greenwich. Be a part of our Charitable Checking Program.
All donations come directly from The First Bank of Greenwich, no monies are withdrawn from the nonprofit or supporters accounts. To learn more about The Charitable Checking Program and find out if the organization you support is enrolled, please contact one of our branches or view the list below. Become part of a local bank that gives back to local organizations.
For Organizations
Interested in having your organization enroll in The Charitable Checking program?
Please complete the following steps:
Complete The First Bank of Greenwich (The Bank) Charitable Checking Enrollment Application
Mail or drop off your completed application to your closest The First Bank of Greenwich branch.
For Individuals
Interested in becoming a supporter of The Charitable Checking program?
Please complete the following steps:
Complete The First Bank of Greenwich (The Bank) Program Supporter Account Form (Online Form / Download Form)
Take your paperwork to one of our branches for account opening. We have several checking accounts to choose from to fit your banking needs.
Once the account is set up the organization you support will benefit from the balances you keep. The Bank will make quarterly donations* based on the balances of the organization and all supporters eligible accounts.
* The donations come from The First Bank of Greenwich.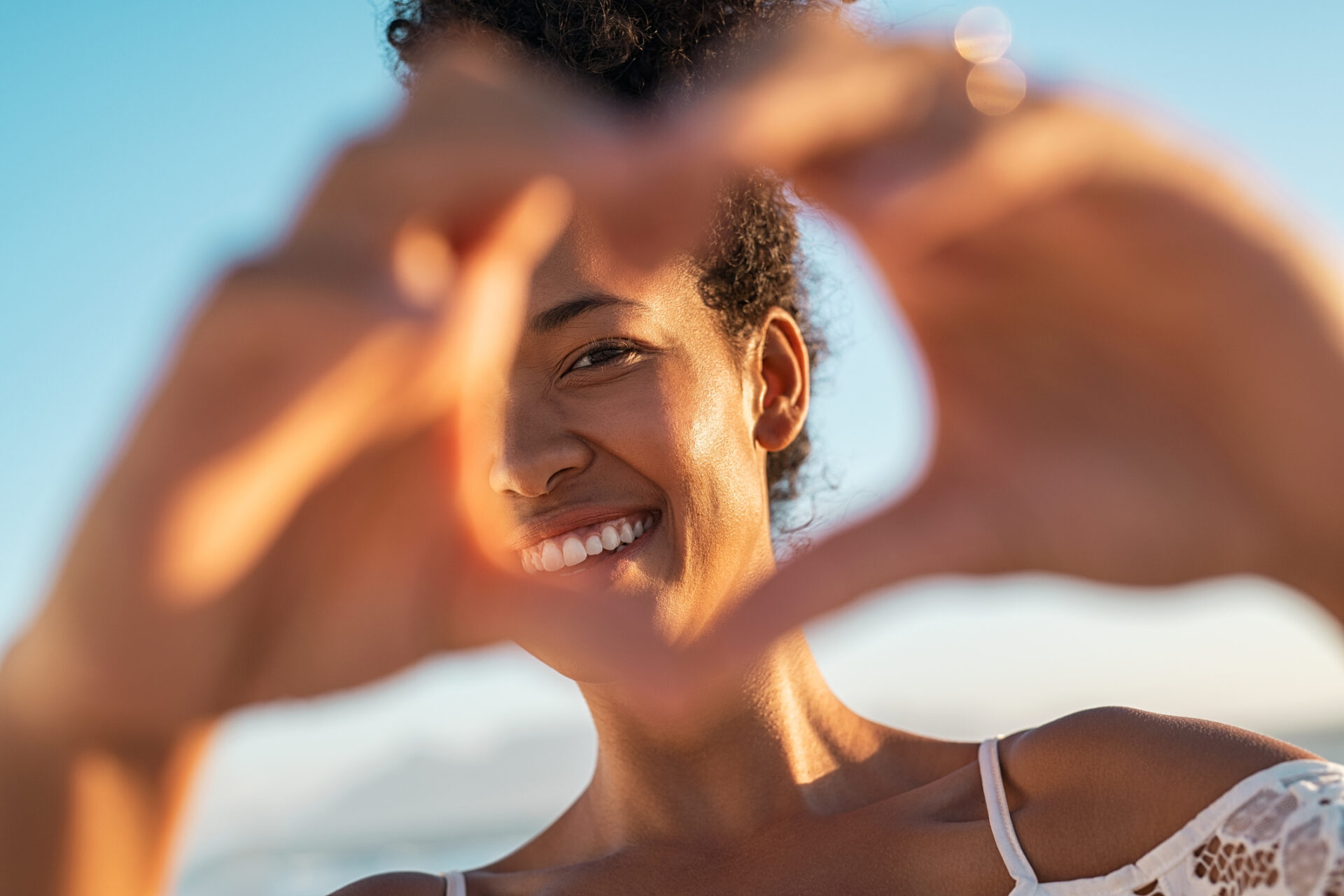 2022 Non Profits
Glenville Mavericks INC
The Glenville Mavericks (the "Mavericks") was organized in 2010 for educational purposes in order to teach children the game of American football. The Mavericks accept any child living in southwestern CT that is interested in playing football. We start with the fundamentals of the game: how to throw, catch and kick a football, and how to tackle and block so as to promote safety for both the player and their opponents. Once they learn the fundamentals, children are trained on the advanced aspects of the game such as strategy. We believe by learning the game, a child not only becomes a better football player but also a better person because they are instilled with the concepts of sportsmanship, values, teamwork, respect, dedication, commitment and responsibility.
Friends of The Boys & Girls Club of Greenwich Inc
Preparing young people, through enrichment opportunities and supportive relationships, to be responsible, caring and productive community members since 1910.
Greenwich Department of Human Services Fund Inc
The purpose of the Greenwich Department of Human Services Fund is to solicit, receive and distribute philanthropic donations and other gifts of money, goods and services to benefit the various programs and activities of the DHS of the town of Greenwich, CT.
Silver Hill Hospital, Inc.
Silver Hill is an independent, not-for-profit psychiatric hospital that is nationally accredited by the independent Joint Commission. Silver Hill has been a standout among the top psychiatric hospitals in Connecticut and beyond, for adults and adolescents, since it's founding in 1931.
Daughters of the American Revolution
The DAR, founded in 1890 and headquartered in Washington, D.C., is a non-profit, non-political volunteer women's service organization dedicated to promoting patriotism, preserving American history, and securing America's future through better education for children. As one of the most inclusive genealogical societies in the country, DAR boasts 190,000 members in 3,000 chapters across the United States and internationally. Any woman 18 years or older-regardless of race, religion, or ethnic background-who can prove lineal descent from a patriot of the American Revolution, is eligible for membership.
Greenwich Choral Society, Inc.
The Greenwich Choral Society was founded on October 11, 1924 and gave its first concert on June 2, 1925 to a capacity audience at The First Congregational Church of Greenwich in Sound Beach, CT. The goal of the new organization was to promote and encourage the art of choral singing and the love of great music. Today the group performs three or four times annually with professional orchestra and soloists.
GHS Water Polo Boosters INC
The GHHS Sport Boosters is a registered 501 C3 non-profit organization composed of parents, coaches, and other community members who have an interest in supporting ALL students and athletes of Gig Harbor High School.
Neighborhood Housing Services of Stamford, Inc
Our mission is the preservation of existing housing, creation of affordable housing for low and moderate income people and improvement of neighborhoods in Stamford, Connecticut.
Carmine Cerone Sportsmen Foundation
The Carmine Cerone Sportsman Foundation was created to promote and sponsor approved outdoor activites benefiting both our children and our communities. Additionally, we are proud to support and promote our local parks and community events.
Justin's Wings of Hope Foundation, Inc.
Our mission is to achieve Justin's vision of a healthy and happy community by inspiring hope and contributing to health and well- being within our community. This is achieved by making contributions that improve the lives of all people affected by crisis in addition to providing educational opportunities to those in need. The foundation has proudly been able to impact the lives of hundreds of individuals since its inception in 2007. At Justin's Wings of Hope Foundation, we care about what we do and hope to develop strong children, families, and communities across the city through academic scholarships, medical donations, and more.
The Captains Memorial Foundation Inc.
The Foundation was established in memory of Joseph Richichi. Throughout his life he was a caring and giving person. This foundation will honor Joe's legacy by awarding scholarships to individuals who exemplify the characteristics that made Joe who he was. We also wish to help The Leukemia & Lymphoma Society in their ongoing search for a cure.
Abilis, Inc.
Abilis has been a leader in serving the special needs community in lower Fairfield County for over 70 years, providing services and supports for over 800 individuals with special needs and their families from birth through the life span. Abilis works collaboratively with individuals, families, schools, and community organizations to create individualized plans that develop skills, maximize inclusion, and foster community participation.
Greenwich Athletic Foundation, Inc.
Formed in 2017 by like-minded parents with public and private school children who believed our youth athletes had the desire to perform at the highest level possible. their goal is to improve existing athletic facilities and support new ones in town that meet the needs of all Greenwich town residents. Greenwich has a strong history of athletics with many home town athletes going on to compete in the NFL, Olympics, MLB, NHL and more. Whatever level our children wish to compete, they deserve the best facilities that we can provide. There are so many great public/private partnerships that have benefited our town over the years and we hope to become another.
Greenwich Forward, Inc
Greenwich Forward is a non-profil that expands public awareness, funds initiatives, events and amenities, and promotes living, working & playing, all in the town of Greenwich, CT. They are a fundraising partner to Re-Imagine Greenwich.
Cos Cob Volunteer Services Foundation Inc.
Formed in 2010 The Cos Cob Volunteer Services Foundation is an organization supporting a single public safety nonprofit in Cos Cob, CT whose mission is: To service and support volunteer fire fighting.
Port Chester-Rye Brook Chamber Of Commerce Inc
The Chamber aims to promote and support it's members through marketing, advocacy, networking and education. Their goal is to connect members with the right resources and provide efficient support and guidance, so they can focus on running their business.
Coffee For Good, Inc
Their goal is to be a self-sustaining, nonprofit that provides employment based training for people with disabilities. Their mission is to improve the lives of people with diabilities by reducing the unemployment rate in that community.
Adopt A Dog Inc
Adopt-A-Dog's Mission is to save, socialize and secure loving homes for unwanted or abandoned dogs. Adopt-A-Dog accomplishes this goal by providing the highest standard of care for dogs in need with a particular focus on ensuring that all aspects of their overall health and well-being are addressed. Our vision is to create a community where there is a home for every dog. Their Core Values are Dedication, Compassion, Love, Understanding and Patience.
Young Men's Christian Association of Stamford
Founded in 1868, the Stamford YMCA is part of the largest service organization in America. The mission of the YMCA has never been more important, as it supports strong minds, bodies and spirits in residents of all ages. The facilities offer an Olympic-sized indoor swimming pool, running and walking track, gym, fitness equipment and regular trainer-led exercise classes and private instruction. Its main programs support youth development in the form of after-school care for K-12, summer camp, and pre-school care. The Stamford Y is a community service, nonprofit organization committed to programs that strengthen the spirit, mind & body for all.
Greenwich Emergency Medical Service, Inc.
The mission of Greenwich Emergency Medical Service (GEMS) is to provide the highest level of pre-hospital emergency medical care to reduce the risk of death and disability due to trauma and sudden illness.
Ecuadorian Civic Committee of Fairfield County
An organization for charitable and educational purposes, to provide a unified force for the concerns of Ecuadorian groups in Fairfield County, CT. The organization works to create an agenda that is supported nationally by Hispanics and that focuses on empowering the Ecuadorian population and other citizens through the implementation of programs developed by Ecuadorians.
Faith Sommerfield Family Foundation Inc
The Faith Sommerfield Family Foundation Inc was established on Sep 28 2017 to honor long time Greenwich resident Faith Sommerfield, founder of The Completed Life Initiative. This initiative was bourne from Faith's desire to find solutions for relieving human suffering while honoring personal dignity resided at the core of what she deemed a life well-lived.
Project Music Inc
Project Music's mission is to use the transformative power of music to effect positive social change for the students most in need of access, opportunity and inspiration.